So you want to plot a book…
Not every writer is a plotter; I realize that, but I'm also a strong believer that your writing will be more efficient if you have at least some idea where your story is going. So, if the idea of writing out a hundred scene cards or even following the Hero's Journey makes you want to shove a pencil in your eye, maybe a simple clothesline is the tool for you when you want to plot a book.
Clothesline Plot a Book, Stage 1:
The first step when designing a clothesline to plot a book is to decide on the opening scene, inciting incident and climatic scenes. Your opening scene may show the character in his ordinary world–how things are before the events of his story (your book) change them and him–or it may just open on the inciting incident–the event that either puts the external goal for the story in front of the character or gives the character the kick in the pants he needs to actually go after a goal that he should have pursued earlier. (In Bridget Jones diary, it was a kick in the pants.) The climactic scene (or climax) is where your hero will face the antagonist (whoever or whatever that is) on the page. It's the BIG scene at the end everyone is reading toward.
Once you have these three scenes you will be at stage 1 of your clothesline. If you are really anti-plot, you can stop here and still be better off than you were without plotting at all, but I really suggest you go on to at LEAST stage 2.
Clothesline Plot a Book, Stage 2:
In stage 2, you add your midpoint/point of no return. The midpoint is where things change so drastically the hero cannot go back to that ordinary world even if he wants to. All chips are in. He HAS to go forward.
It can also almost be as if a new story is starting at this point. The character's fear will be the same, and he still won't have his core need met, but his external goal may change or his method for getting to that external goal may change so drastically it is like a new story in many ways. In other words, the midpoint needs to be a BIG shift in direction for your hero. If there is no shift/turning point here, the book will have a nasty sagging middle and read blah, blah, blah plus a little more blah, blah, blah. You don't want that!
So, take a minute to think of what story altering event could happen here. Got it?
Now we are ready if you can take it, to move on to the final stage, stage 3.
Clothesline Plot a Book, Stage 3:
In stage 3 we add a scene where the protagonist (your hero) engages and a dark moment. It can be tempting when writing a book to let events push your hero along. Bad things happen to him; he reacts. Isn't that enough? No, it isn't. Strangely, this too makes for a boring read.
You want to write about a hero that people root for, and guess what? Readers root for characters who are active–who try to control their own destiny, not just be pushed along like a leaf in a stream.
So in the first quarter to third of your book, your hero needs to engage. He needs to say "I'm going to do something about this." His choice of action can be all wrong and he can and should get slapped back down by the antagonist, but he has to decide to jump into the fight, whatever that fight may be. Think of a scene where your protagonist does this and put it in between the inciting incident and the midpoint to prop that little sag there up.
Then go to the end. You have this beautiful climax all thought out and you can't wait to get your hero to that point. But if he gets there too easily, your reader just won't care. We readers are a mean bunch. We like to see characters at their depths and the lower we see them, the bigger their victory will seem. So, give us a dark moment.
The dark moment is the place where your character thinks everything is lost–where there is no way he can win this fight, and he sits down for a bit and eats a few worms. Why bother? He is going to lose anyway.
Let us see him suffer. Then kick him in the pants and make him realize he CAN win–he is a proactive protagonist after all–he is just going to have to give up something (sacrifice something) that up until this point he didn't think he could stand to lose. And once he makes that decision, he is off and running again, toward that climactic scene and the happy uplifting moment when he does come out on top. (Unless, of course, this is a tragedy in which case, his sacrifice will be too late, or not enough to save the day.)
And there you have it. If you can think of these few scenes, you will be ready to plot a book with a plot that will keep you writing and keep your story from dragging.
I hope these tips on how to plot a book are helpful! Give them a try and stop back by to let me know!
---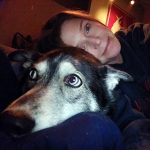 Lori Devoti is the multi-published author of romantic comedy, paranormal romance and urban fantasy. She also writes the Dusty Deals Mystery series under the pen name Rae Davies. Look for her workshops at Write by the Lake (DCS University of Wisconsin) or contact her for one-on-one developmental editing. For more information, visit her website.