Welcome to Michelle Ann Young! Michelle stopped by my blog a few months ago when she was a finalist in Dorchester's American Title contest. This month she's here to talk about her new release Pistols at Dawn along with a few other topics.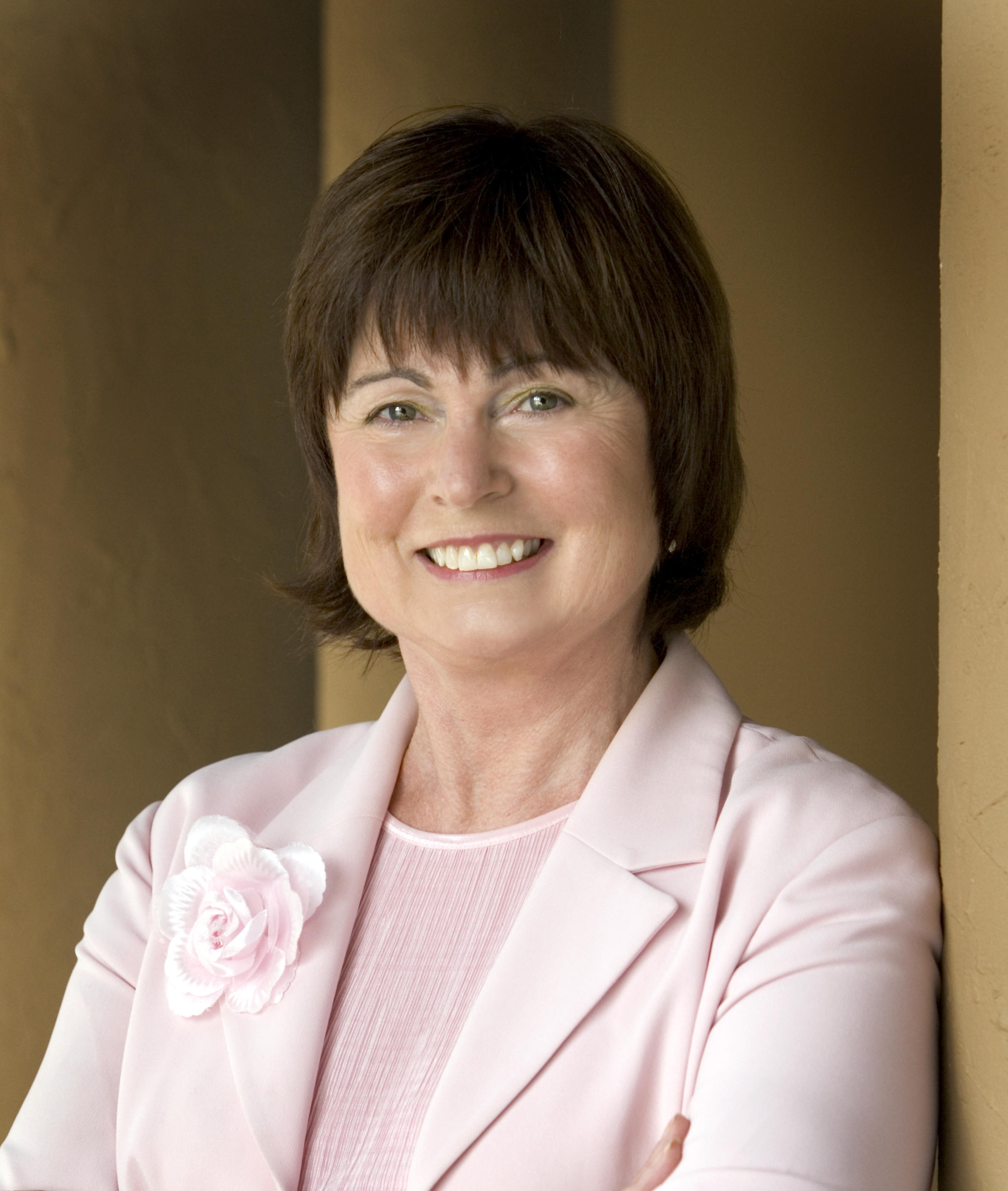 Q.) First tell us about your book.
M.A.Y.) The novel is set in 1817 in London. A fatal duel leaves Victoria Torrington destitute and at the mercy of a well-known rake, Simon St. John, Earl of Travis. Known as Satan to the ton, Simon has a past shadowed by secrets and a reputation for the luck of the devil. To get her off his hands, he declares she must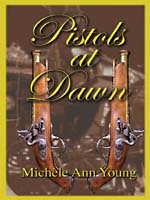 select a bridegroom by the end of the London Season or accept one of his choosing.Beneath the earl's chilly exterior, Victoria senses an honorable and caring spirit. She can't resist his sensual allure when he drops his guard, which isn't often or willingly. Together they face an enemy armed with the secrets of Simon's past which could ruin both of their lives.
Q.) Are your books traditional Regencies or Regency set historicals? What attracts you to this period?
M.A.Y.) My books definitely fall into the Regency-set category, and contain lots of adventure as well as sensual romance. I have always loved the Regency era and enjoy researching people and events from that time period. It is far enough away from our own age to be a fantasy, for example the clothes, oh those tight pants on the men and long gowns on the ladies, but close enough to be thoroughly familiar.
Q.) What is the highest compliment someone has paid you about your book and what made it the best?
M.A.Y.) I have had some amazing reviews, all very positive, but the one I liked the best said she wanted to read the book again, because she enjoyed it the first time so much. She also couldn't wait for a book about two other characters who played a central role in the book and looked as if they might eventually have a romance of their own. When someone calls your book a keeper, it is a high compliment indeed. I felt quite humble and also very proud.
Q.) Who are your favorite authors/books and why?
M.A.Y.) I am an avid reader, I mostly look for historicals, but read anything that comes my way, contemporaries, mysteries, the classics, cornflakes boxes. I have a soft spot for Georgette Heyer's regencies, my dad and I used to fight over them when we got them from the library, love Laura Kinsale — such a from-the-heart writer, as is Mary Balogh. I admire Jo Beverly, Mary Jo Putney, Jennifer Cruisie — she's fun, I had dinner with her in San Diego, Molly O'Keefe, great modern voice and wonderful humor, Virgina Kantra, great pov, Lori Devoti, of course. I admire any writer who can pull me into a story and make me forget I am writer.
Q.) How long have you been writing? Can you tell us anything about your road to publication? How long? Mistakes you realize now or tips for people starting out?
M.A.Y.) I have been writing seriously for six years. I started out knowing nothing and wrote a very bad book, full of narrative, omniscient, rambling, but I loved the process and the creativity. I decided I needed to learn more and joined my local RWA chapter, took workshops, joined a critique group. I write nearly every single day. I completed three books before Pistols at Dawn and have completed four since. One of those was an American Title II finalist. My agent Scott Egan of Greyhaus Literary Agency loved all of them and they are all being reviewed by editors at the moment. I don't think one can make mistakes, provided you keep writing. I do recommend finding a group of other writers who you trust and who will critique in a positive atmosphere, as well as support you with champagne, whether it is for a sale or a rejection. The only tip I have is, finish a book, polish it and submit it and start on another one. The next one might be the ONE that clicks.
Q.) You were a finalist in Dorchester Publishing's American Title contest. Do you recommend contests for other unpubbed writers? What should they expect from contests?
M.A.Y.) Contest junkie – hand goes up. I have had requests from contests, just recently one from Dorchester and Kensinton – for the same book, not my American Title. I don't think you should enter the same chapter if it has finaled more than a couple of times. The idea of contests is to test the water, see if people, some people, like it — and to get a request, if you are lucky. In my opinion, a long string of contest finals on one book is not going to help get you published. If you do get requests, make sure the book is ready to submit, or at least close to ready. You should treat it the way you treat a pitch. I see it as a different way to pitch to an agent or an editor. If you don't final, then treat it as a critique, take what works, ignore the rest.
Q.) I see you and the other American Title II finalists have started a blog. Can you tell us about it? Are you all doing anything else as a group?
M.A.Y.) Our blog is called titlewave. We had great fun agreeing on a name. www.titlewave.blogspot.com. We were a close supportive group of competitors in this contest, as I think can be seen from the July RT. We just couldn't let go after months of handholding and passing the hankie box as one or other of us was dropped. We've kept our e-loop alive, chatting, bouncing ideas and now have the blog. Our blog organizer, Gina, is very good at keeping us on track. We did a group publicity stunt at RT, raffled a basket, and we will be getting together at Atlanta. We will be wearing our purple AT2 ribbons, so look out for us. We'd love to meet anyone who voted in the contest.
Q.) How about other projects? Anything coming up you'd like to tell us about?
M.A.Y.) As I mentioned, I have an agent and I have four books under active consideration by more than one house. I'm biting my nails, but very hopeful. I will be sure to let you know if any of them get picked up. In a heartbeat. lol.
Q.) And finally, where can readers go to learn more about you and your books?
M.A.Y.) www.micheleannyoung.com or via the blog of course.